A MISSION TO MAKE A DIFFERENCE
With every choice we make, we carefully consider the impact it will have on the environment and how it will leave a better planet for future generations. This includes not only what products we create, but how we manufacture them, what materials and ingredients we use, and how we package and ship them to their destinations.
Our products are created not only to save time and money, but to save the earth as well. Our microfiber cloths and mop pads, dryer balls and stainless steel straws help reduce the use of disposable options like paper towels and mop pads, dryer sheets and plastic straws. Shop Now >
Our microfiber and cleaning solutions help eliminate the need for harmful chemicals that can seep into the ground and waterways, causing damage to the environment. Shop Now >
Keeping Plastic Out of Landfills
Many of our microfiber products are made from 50% – 91% recycled microfiber yarn—we have repurposed over half a million plastic bottles! And, instead of throwing microfiber at the end of its life into landfills, we offer the option to convert it into renewable energy through our Microfiber Recycling Program. Learn More >
How Is Recycled Microfiber Yarn Created?
Keeping Plastic Out of the Oceans
Aptuveni 8 miljoni tonnu izmestas plastmasas katru gadu ieplūst pasaules okeānos. Mūsu plastmasa tiek iegūta no kvalificētiem piegādātājiem, kuri faktiski izņem plastmasu no atkritumu plūsmas, pirms tā var nonākt okeānā. Plastmasas izejviela un tās izcelsme tiek regulāri pārbaudīti. Shop Now >
Many of our Norwex bottles use OceanBound plastic that was at risk of entering the world's oceans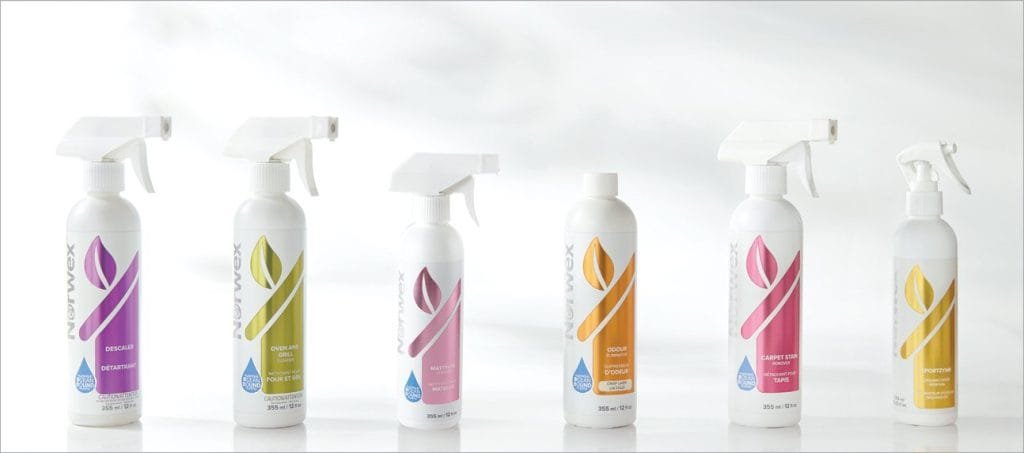 Our offices and manufacturing facilities are designed to be eco-friendly. In North America, 100% of our energy comes from renewable sources and we have saved over:

13,062,000 gallons of water

7,650,000 kilowatt hours of energy
6,158 cubic yards of landfill space